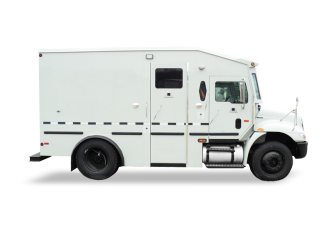 Any company that manufactures armored vehicles is able to make the claim that their vehicles are armored…that's obvious. What may not be so obvious about Griffin armored trucks is our ability to add a high degree of intelligence into our trucks' electronics. Through the use of automotive-grade controllers and Griffin proprietary software, biometric systems, GPS, interior and exterior camera systems, keyless entry systems, and an array of other security solutions, we provide truly customized security solutions.
Work to enforce your specific business rules around safety and security
Ensure that employees follow company-specific protocols
Add various levels of critical security to ensure valuable cargo is kept secure
We are proud to provide vehicles that protect and secure the lives and valuables of our customers and their employees.